Path of Exile 3.7 Legion - 9 New Divination Cards Guide
Path of Exile 3.6 Synthesis is nearing completion, and the
Path of Exile 3.7 new season Legion
will be released on June 7, 2019.
Path of Exile 3.7 expansion Legion, in the heat of battle a single moment may fill an eternity. Path of Exile history is one filled with war, and bloodshed in Legion will discover armies of reclass, five greatest generals locked in eternal battle inside of the domain of timeless conflict in classic exile. Fashion will be intervening in these battles to satisfy, our unceasing lust for carnage and loot. Legion will also be getting us, ready for battle with the biggest overhaul to melee combat.
In Path of Exile: Legion adding 14 new
Divination Cards
created. Below is the 9 New Divination Cards Guide in 14 New Divination Cards.
1. Dark Dreams - Bone Helmet (Elder Item)
No one ever truly understood what she meant when she said she wanted to raise a family.
2. Alluring Bounty - 10X Exalted Orb
A treasure worth killing for is a treasure worth dying for.
3. Buried Treasure - Sulphite Scarab
You can't seek riches without getting your hands dirty.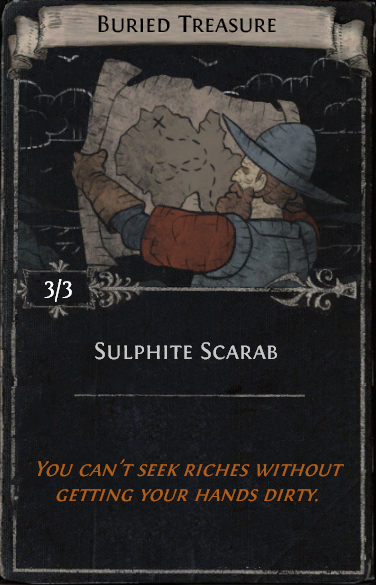 4. Burning Blood - Xoph's Blood (Corrupted)
There's a place where up is down, where right is wrong, where pleasure is agony, and where the living wishes only for death.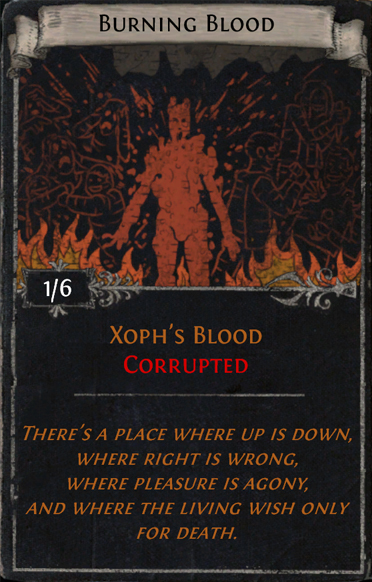 5. Echoes of love - Fidelitas' Spike (Two-Implicit Corrupted)
I gave up my body for you. I gave up my name for you. And one day I shall give up my life for you.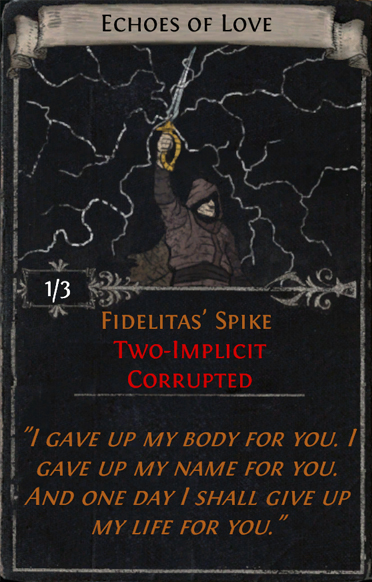 6. Imperial Legacy - Six-Link Imperial Bow (Item Level:100)
A life lost, a legacy born.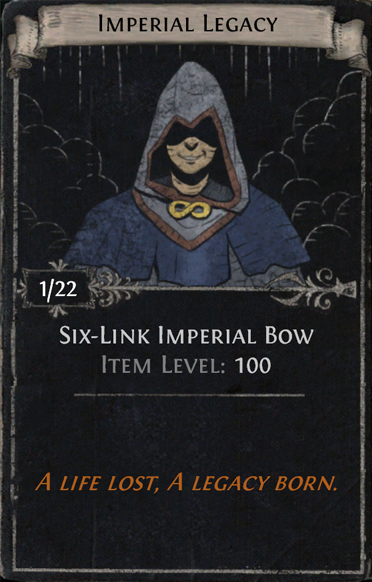 7. The archmage's right hands - Glyphic Prophecy Wand (Item Level:100)
When grasped in his hand, even an ordinary piece of wood can make the heavens tremble with fear.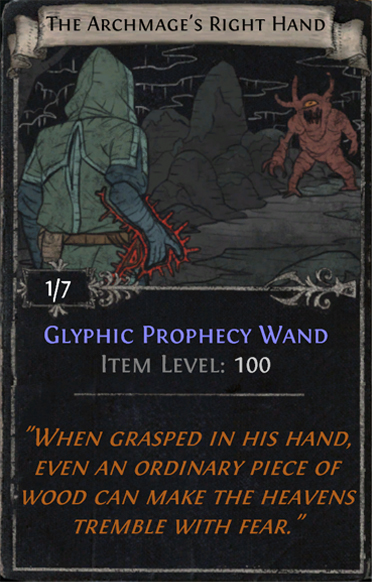 8. The Fool - 20X Orb of Chance
Even the most learned man is a fool to his own fate.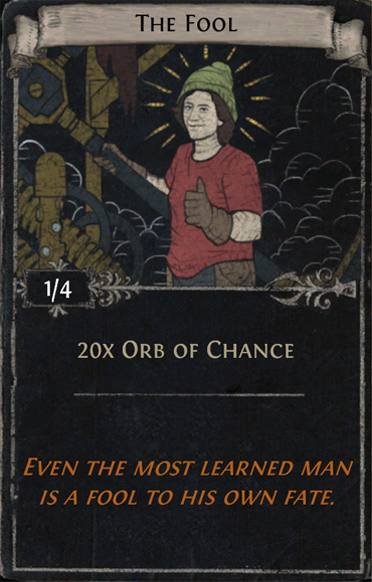 9. Vanity - Tabula Rasa (Corrupted)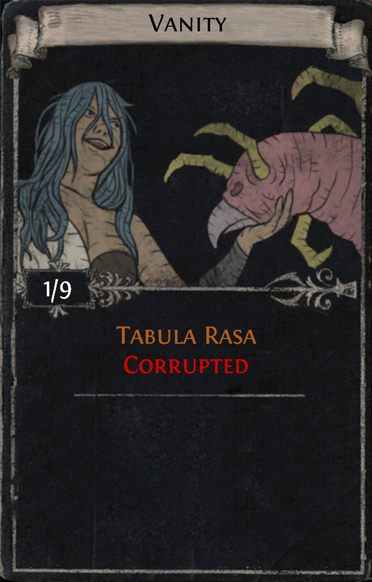 The last 5 New Divination Cards are still not released. If the official release, we will update it immediately and hope that the article will help the player.